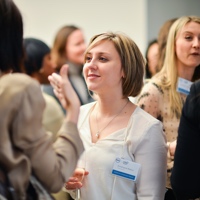 Columbus Ohio Area Networking Guide
The goal of this guide is give you information on the variety of networking events in the Columbus Ohio area. All of these events can be found via online sources, but it might take you awhile to stumble across all of them. They have been organized here into groups based on the general nature of the event.
Local Community Entrepreneurial Centers
Community supported centers where startup businesses can get support in the form of low-cost office facilities, access to local experts and continuous business related educational events. These events are attended by many of this area's top companies and are an excellent source for new contacts.
Pure Networking Events
These events are just for networking. Some are designed for lead sharing while others are just opportunities to meet others with no particular goal.
| | |
| --- | --- |
| Dublin Area Networking Group | This group has several events including: 101 Networking class, Speed Networking, and Networking Lunch. This group is managed by Chris Borja |
| Business First Breakfast | Monthly morning networking hosted by the Business First Newspaper. A great event with across Columbus attendance. |
Technology Related
There are several scheduled meetings every month on a variety of topics. Besides meeting folks of common interest, these events are held at many of the major employers in the area creating opportunities to meet employees of those companies.
Amazon Web Services Group
Azure Columbus
Central Ohio Agile Group (COHAA)
Columbus Atlassian Users Group
Columbus Web Group
CoolTechGirls
Javascript Users Group
Python Users Group
Startup Grind
Wordpress Group
Startup or Entrepreneurial Pitch Events
Organized events to give startups an opportunity to present new ideas and seek the community's feedback and support.
Job Search Groups
These are events managed by local recruiters. Some charge a small fee to attend. These events are open to all job seekers. The attendees are across industrials and functions with experience ranging 1-20 years.
| | |
| --- | --- |
| Tuesday Tune-up | General job search group open to the public. Interesting speakers each week. Meets at the Dublin Entrepreneurial Center. Free to attend. |
| Career Transition Institute | There is a free Monday Morning Networking Meeting, 9:30 at North Broadway UMC, 48 East North Broadway, Columbus |
| Columbus Executive Forum | Monthly group of executive level job seekers. The group is managed by recruiter Bob Molter. Meetings held at Innovate New Albany. Free to attend. |
| Transition Café of Central Ohio | Monthly group of job seekers meet in Columbus. It is wide open on who can attend. Each meeting cost $10, if you register online. The group is managed by recruiter Becky Tylka. |
Links
Below are links to several websites where you can find more information about the groups mentioned above and others groups.